Welcome!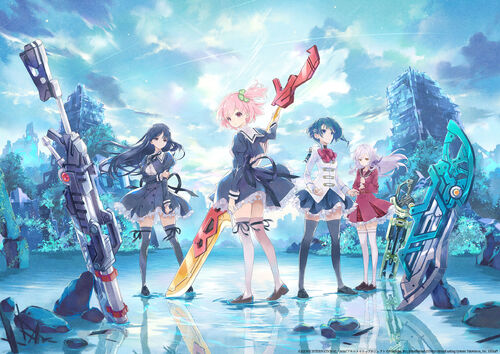 Welcome to the Assault Lily Wiki! A Fandom community dedicated to provide a comprehensive source of information on all aspects of the Assault Lily project, including the Assault Lily toyline, light novel series, anime series, stage plays, and mobile game. For an intro to the franchise, feel free to browse the "World" category above. And if you can, please help our wiki by creating or editing any of our articles (though it is recommended that you review the local policy before doing so).
This wiki may contain spoilers relating to the franchise. Please read at your own risk!
If you are using FandomDesktop, please use Light Mode when navigating the wiki.
Synopsis
In the near future, humanity faces imminent destruction from mysterious creatures known as Huge. The world wages war against the Huge, and develops the anti-weapon CHARM (Counter Huge Arms) by combining science and magic. CHARMs work most effectively when used by teenage girls, and those who use the weapons are revered as "Lilies." The Lilies are trained at military academies called Gardens, which also serve as bases to protect and guide people. This is a story about girls who aim to become Lilies so they can protect Earth.
Characters
Franchise Hub